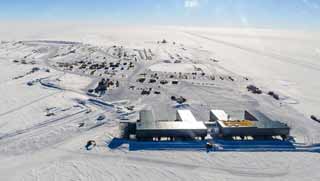 2017-18, another season with lots of activity outside and otherwise.
Here's the collection of great aerial photos taken in early January!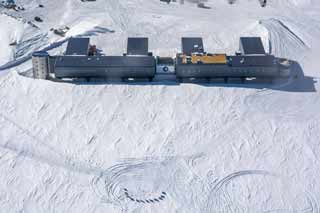 Yes, I did miss a couple of years of these, but here's an excellent collection of aerial photos of the station from the 2016-17 summer! Lots of activity this season!





2013-14 saw the earliest opening flight in history, as well as further explosive demolition of Old Pole...neither of these events are obvious from the aerial photos...but things did happen, and several of the summer camp Jamesways were made to go away. Have a look!




The 2012-13 season was a bit quieter for a number
of reasons...fewer USAP folks, as well as many
fewer tourists than in the previous centennial year.
When the ice crystals settled, here's what the place
looked like at the end of the season.







2010-11 was the first summer since the "official" completion of the new station...so the landscape changes are a bit less obvious. But the snow patterns keep changing, and there are some new and changed features in the dark sector. Here's my January/February 2011 aerial photo set.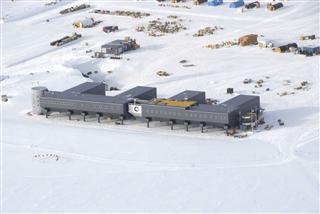 Starting with this season, the taking of early season aerial photos was discontinued. But there was a good set taken in February, here is my collection.





Here's the collection of photos from February 2009, after the cladding on the sides of the new station has been completed...and the rest of the collection.






After my third winter, here's a preview of the photos
taken in early November 2008.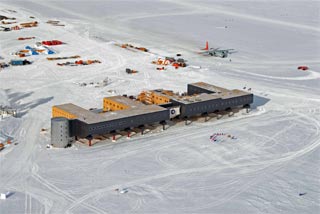 The end of January 2008...the newly dedicated station with the USAP
banner and a relocated Ceremonial Pole...and more views.






The end of the 2007 winter, here's the station ready for
more siding (the rest of the October 2007 aerial shots).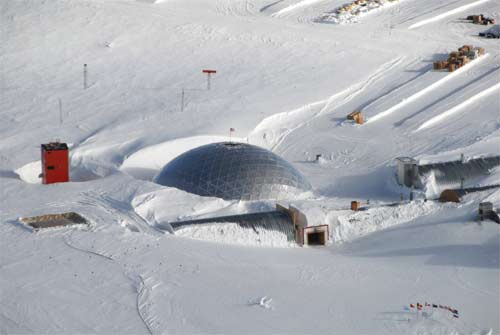 Here's the way the place looked at the beginning of the 2006-07 summer...and more views of Pole from October 2006..



October 2005...spring has sprung, and the Twin Otter showed up already to have a low-level look around. Now you can too...here is the rest of the early summer 2005-06 gallery.



Early season 2004-05 page...starting with this view of the new station before the last two wings are erected.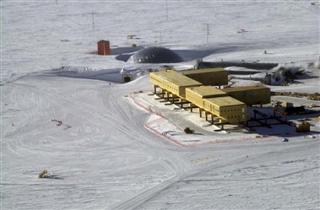 At left is just one of the aerial photos from 2003-04--here's the rest of the gallery from the season when the front line of the elevated station was completely enclosed...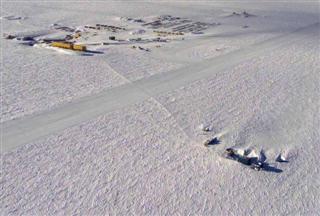 2001-02 saw 2 new wings added...