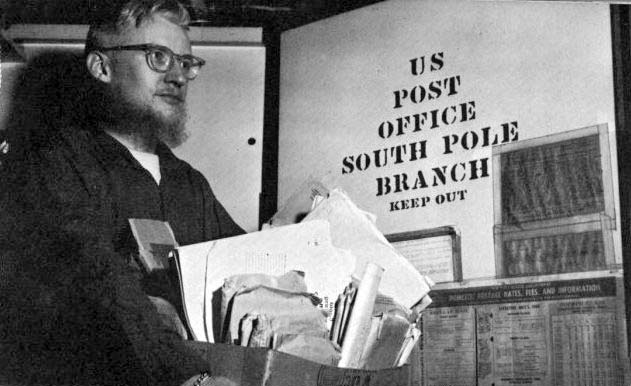 South Pole Station, Officer in Charge, Doctor, and Postmaster of the world's southernmost outpost, dispensary, and post office. This photo is from
Our World in Antarctica,
by LTJG Denis Clift, USN. The book, which was published in 1982, was used as a Navy cruisebook for several years thereafter. The person in the photo is not identified, but it looks like it might be LT P. K. Swartz, Medical Corps, who was the OIC during DF-61. Note the Postage Rates, Fees & Regulations taped on the bulkhead.