I was there June 10-12, en route to the 1977 Pole Souls reunion in Boulder. I was staying at the Radisson Hotel along the north side of the Colorado River (my lower-priced room was on the other side...I'd ordered a laptop but it hadn't shown up, so I drug along my desktop and its 80 pound monitor.




The Congress Avenue Bridge--I'm standing on the lawn just behind the hotel...the night before I stood here and watched thousands of bats fly out from under the bridge just at nightfall.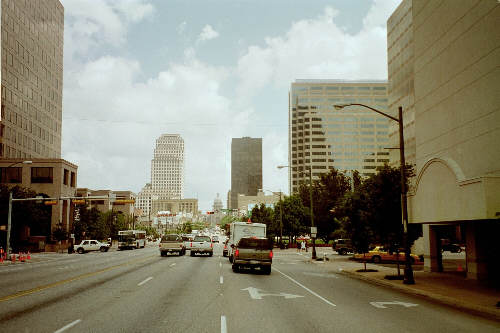 On the north side of the hotel, looking up
Congress Avenue towards the Capitol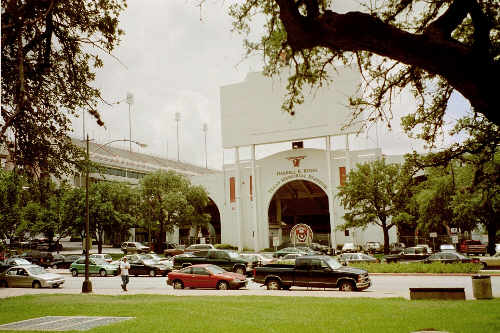 UTexas Stadium. The University is 1/2 mile north of the Capitol. This picture is for Kathy.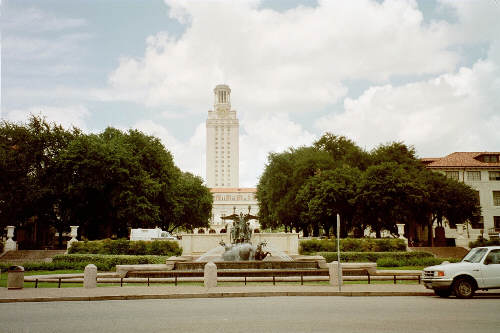 ...the Texas Tower, the main admin building for the University. The observation deck on top is again open occasionally, I missed the occasions.


The north side of the Capitol; underneath is a mammoth underground addition. The main building was built in the 1880's out of pink Texas granite because the Texas limestone was unsuitable and the Governor didn't want to import limestone from Indiana.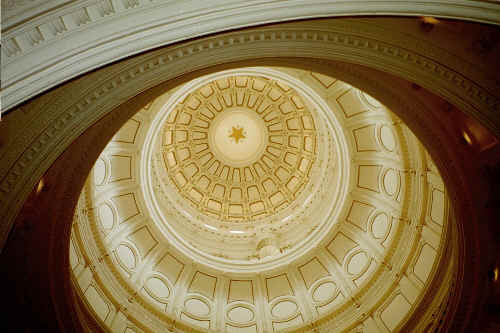 Looking up inside the main dome. The building is elegantly restored to look like it did in 1910, very well done, and the tour was excellent. Pictures of the Alamo and the San Jacinto battles hang in the lobby. Around the corridors of the dome on each level are pictures of all of the governors. Texas had its first female governor in about 1925!




Looking south from the lawn of the Capitol down Congress Avenue toward the bridge over the Colorado River (the river is dammed up into a series of lakes, the main one is Town Lake, surrounded by excellent running paths. On the Capitol grounds was a visitors' center that had exhibits on the original building design drawings and the successful restoration efforts in the early 1990's.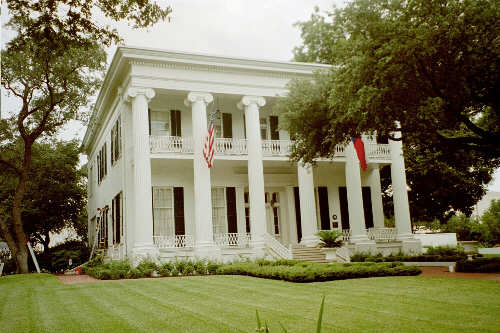 The Governor's Mansion, adjacent to the Capitol, is of course the home of George W. Bush. This picture goes with the Kennebunkport stuff from last year...