On the 13th I drove across lots of empty country to Amarillo. This town was dominated by lots of railroad tracks...the only pictures I took were...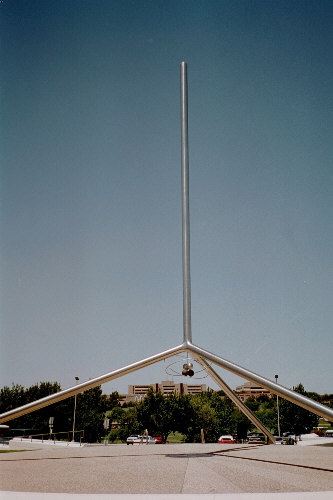 This is the International Helium Centennial Time Column Monument which was originally erected in 1968 to commemorate the 100th anniversary of the discovery of helium (the monument was moved to this site in front of the science museum a few years ago). Each arm of this stainless steel tetrapod is a sealed time capsule (preserved in helium, of course) with the legs to be opened 25, 50,100 and 1000 years later. The first one was opened in 1993; the last one contains a savings passbook for $10; wonder if the bank will be around in 2968.


Another look with a
closeup
of the sign.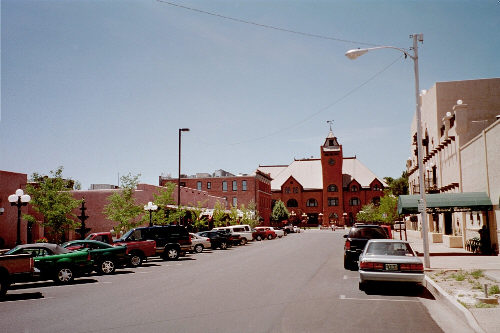 The elegantly restored old train station in Pueblo, CO, in the midst of the historic downtown area. By the way, they were expanding it by building some more historic-looking new buildings...




I visited a military museum at the Pueblo airport--originally the site of the field where most of the B-24 aircrews trained before going to bomb Germany. Although it was the "B-24 memorial museum" they did not have a B-24 (!) but they did have this R4D (DC-3) with Arctic orange color and markings to indicate that it was used at NSF's research lab at Barrow, AK (it was never in the Antarctic).




Al and Myrna Hagedorn in front of their house, west of Woodland Park which is west of Colorado Springs.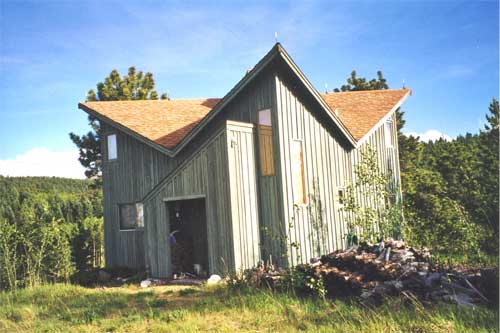 This is the house in the midst of their ranch property nearby--Al's father built it in the 1970's. It is not normally occupied now--it's a couple of miles from the road (and electricity) but it has some unique architecture and amazing views...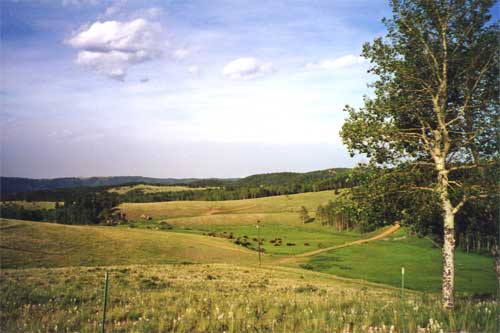 including this, looking back from the front yard at the cows grazing nearby. At this time the area was in the midst of a severe drought, and smoke from the wildfires could be seen in the distance (not in this picture).