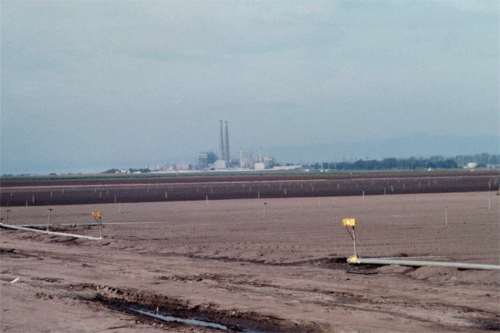 This is a distant view of the Moss Landing power plant, looking across the fields from the south. What you see is the "existing plant" which is two high-pressure gas-fired boilers, each 750 megawatts. These units used to be oil fired, hence the huge stacks. After the natural gas conversion it was proposed that the stacks be replaced with shorter ones, but the local populace objected because these are significant navigational beacons. This place is located on Monterey Bay midway between Santa Cruz to the north and Monterey to the south. (these next pictures were taken during my initial site visit in January before I moved)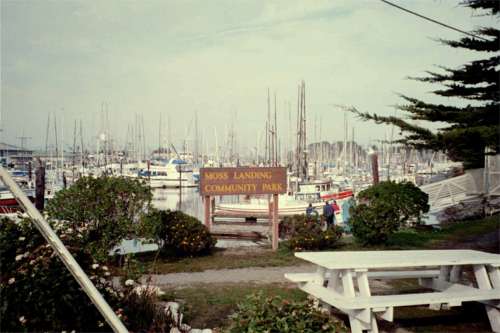 Some of the boats tied up at
the Moss Landing community.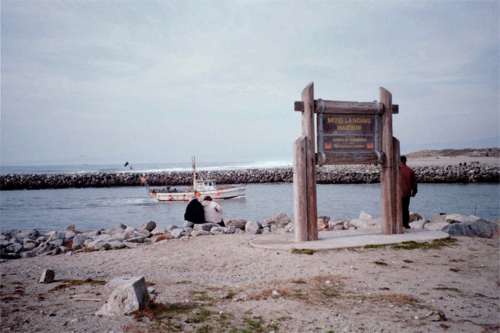 The Moss Landing State Beach...the main part of Moss Landing is on an island reached only by a one-lane bridge. The place is popular with fishermen because it is located at the Monterey Canyon--very deep water close offshore.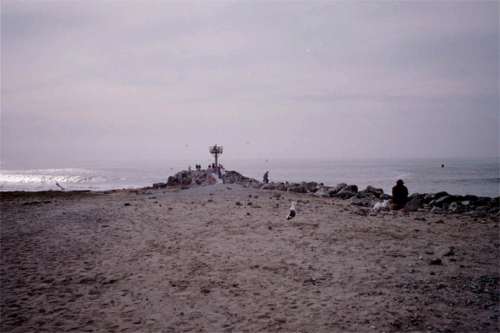 Another view of the beach.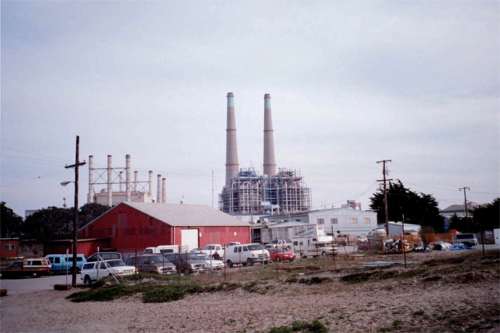 This view is looking inland at the power plant from the same point as the previous picture. The shorter stacks you see to the left are part of "retired" oil fired units, some of them will be demolished as part of the overall project. The "new generation" units I'm working on are located inland of the structures you see here.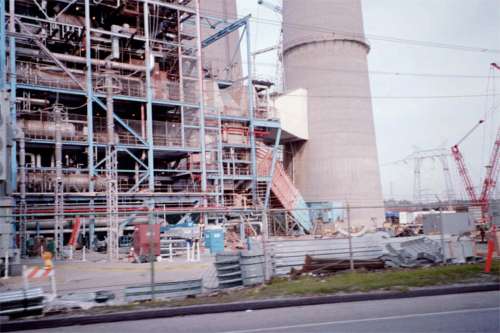 A close look at the existing plant from Highway 1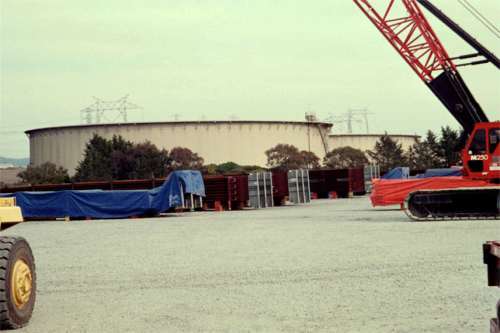 This is a view of the storage area for tube bundles or "modules." These are finned boiler tubes which are to be hung vertically from the blue/grey structural steel "heads" you see here, inside the heat recovery steam generators/HRSG's/boilers. This storage yard is 1/2 mile east of the construction site. The modules (which weigh 100,000-220,000 lbs each) were delivered by rail and hauled out here on rubber-tired trailers similar to those used to move North Slope modules.


This is another view of the plant site from inland. The original plant was all oil-fired, hence the large tanks you see in these photos. Some of these were being demo'd, others had been cleaned out and had an opening cut in the wall, these were used for dry storage.