Downtown Castroville, a small town north of Salinas halfway to job site. I drove down this street to work every day, just north of the town it merges with Highway 1. Signs tell all that this is the artichoke capital of the world...





Artichoke fields...they have an annual Artichoke festival which featured a half-marathon through the fields and along private canals and farm roads. After the race (perhaps 150 participants) the organizers announced that they goofed and the course was only 12 miles. Oh well, I went slow and was almost last. We did get a free ticket to the festival. No, I still don't care for artichokes.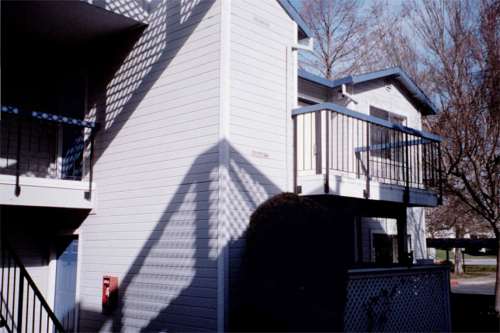 My apartment in Salinas, here on the second floor.



My apartment from the driveway/parking area.


This is the entrance to the main part of the Cypress Creek apartment complex, where 90% of the units are, as well as the office. That portion of the property backs up on busy US 101. I'm in a quiet area on the other side of Casentini Street, behind you in this picture.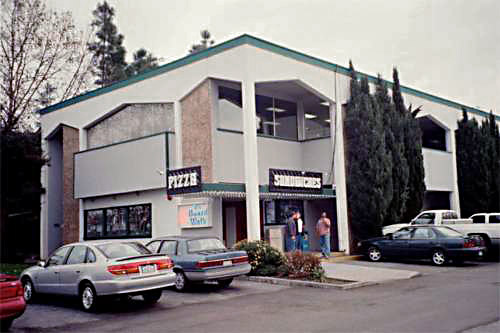 90 minutes north of Salinas, this is the Boardwalk on El Camino Real in Los Altos, my favorite watering hole and restaurant from the 70s and 80s through 2014 when it closed. As with all of the above pictures, this was taken on my initial visit to the Moss Landing site in January, and my first time here since I ventured out to this part of the country to do the San Francisco and San Jose marathons in 1997.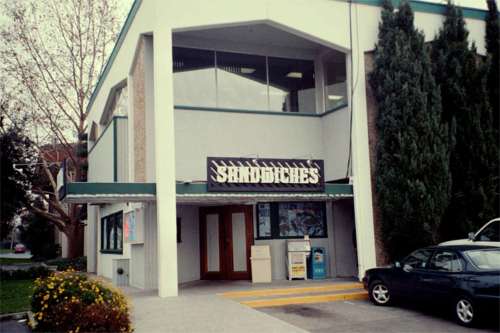 Another view of the front door of the Boardwalk. The TV had gotten bigger since 1979, and some of the newspaper machines such as the Examiner had disappeared, but there were still lots of newspapers strewn around inside to read.