On the river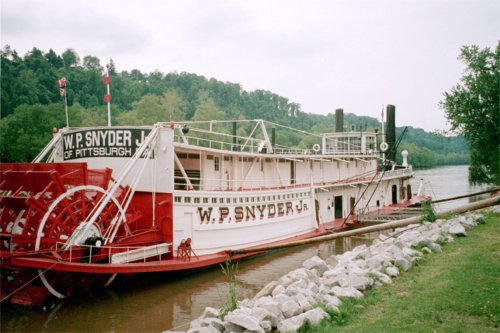 Marietta has lots of historical sites, and I didn't get to very many of them. One I did do was the Ohio River Museum, which had lots of artifacts and photos of the steamboat era. Out back was this retired sternwheeler tug W. P. Snyder which had pushed barges up and down the Muskingum and Ohio rivers for many years.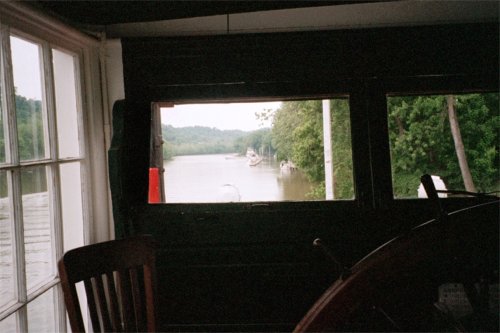 Here's the view from the bridge of the WP Snyder. It was interesting studying the boilers and piping...many similarities to what one finds in a power plant.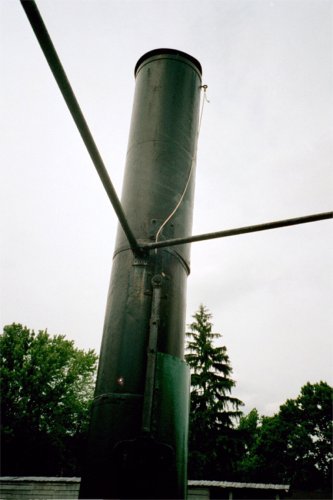 The stacks were hinged so they could be lowered to navigate through low bridges.





Adjacent to the museum was the landing for the Valley Gem, a replica sternwheeler that did tours on the river...here it is approaching the dock prior to my 1-hour trip. It seems that all of the sternwheeler passenger boats had gangplank(s) off the bow, when landing they would aim for the shore, perhaps running aground in the mud, hopefully the gangplank would reach dry land or a wharf.





While waiting to board, this small sternwheeler headed up the river near the far side.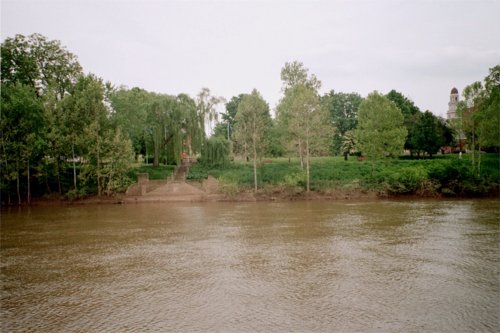 A bit upstream from the Valley Gem pier was this Pioneer Landing where supposedly the folks first stepped ashore in 1788. In the park in the distance is a statue of them.





This view is from the Ohio looking back at the mouth of the Muskingum.






This view shows a bit of downtown Marietta, with the historic Lafayette Hotel (red brick building). Just to the right of it, the white building probably used to be the Dime Savings Bank. 150 years ago the sternwheelers would all be lined up on this river bank. [Thanks to C. Douglas Scott for additions/corrections on these Marietta pages]



---
The Beverly and Waterford power plants | Back to index