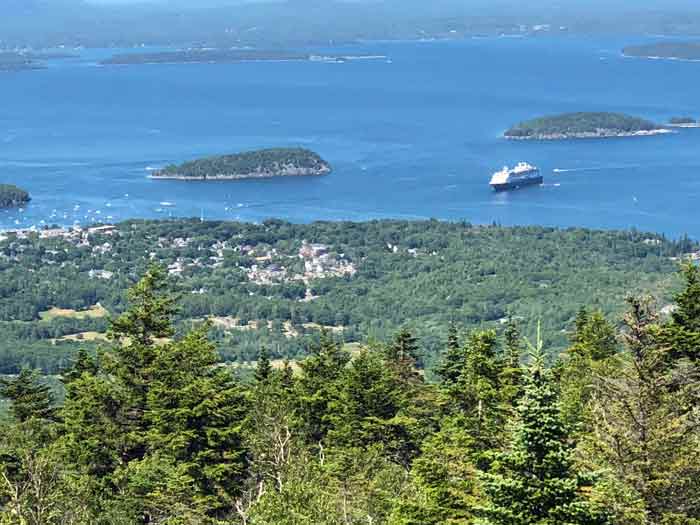 Bar Harbor, Maine looking NNE from the summit of Cadillac Mountain
The main excuse for this trip was to attend the Antarctican Society "gathering" at the home of 1958 Pole winterover Paul Dalrymple in Port Clyde, Maine. But I extended this out to include a day in Bath, 2-1/2 days in Bar Harbor, home of Acadia National Park, and 3 days in New Hampshire visiting Cornell friends.
If you don't see captions when looking at the original photos, click on the ⓘ.