---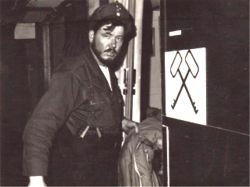 Moulder was on the fire team at Pole--he also had been a firefighter during his earlier tour in Japan.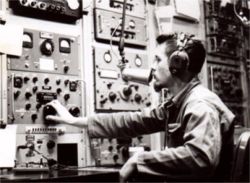 Here's the radio room...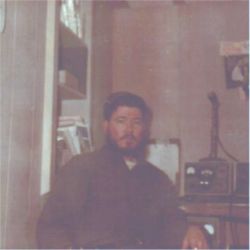 And here's Moulder in the radio room...


A couple of folks climbing
the ionospheric antenna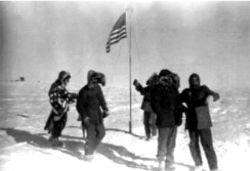 Some of the crew celebrating at the geographic South Pole...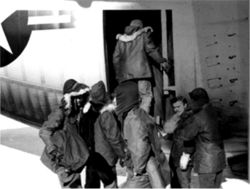 Summer folks
heading north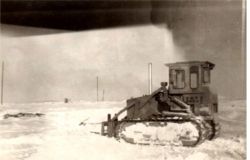 One of the first forklifts at Pole was this 955H. I don't know if they used it to directly offload from the LC-130's...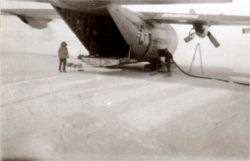 Fuel operations with Henry Storm.
Some things haven't changed...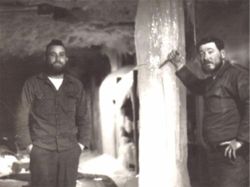 Ice in the tunnel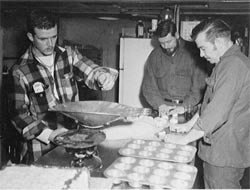 In the galley...ET2 McLawhorn (left),
Andrew Moulder, and cook Bobby
Davis prepare "clover leaf biscuits


Moulder relaxing in Club 90.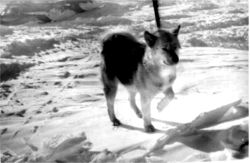 Moulder's daughter again: How do you like the Husky picture, we heard a lot about her and I know if Dad could have he would have brought her home with him. But she is with him in heaven having a good ole time."

[Madeira was a Malamute, born at Scott Base...she arrived at Pole before her eyes were open...]


---
In recognition of Andrew Burl Moulder, a mountain was named for him. Moulder Peak is in the Ellsworth Mountains 685 miles grid west of Pole. The USGS recently sent this photo and map segment to Moulder's family.


Feature Name: Moulder Peak
Feature Type: summit
Latitude: 80º05´S
Longitude: 083º02´W
Description: A sharp peak 3 mi SE of Mount Rosenthal in the Liberty Hills, Heritage Range. Named by US-ACAN for storekeeper Andrew B. Moulder, USN, who was fatally injured in a cargo unloading accident at South Pole Station, Feb. 13, 1966.


---
Below, the dedication page from the Navy 1966 cruisebook: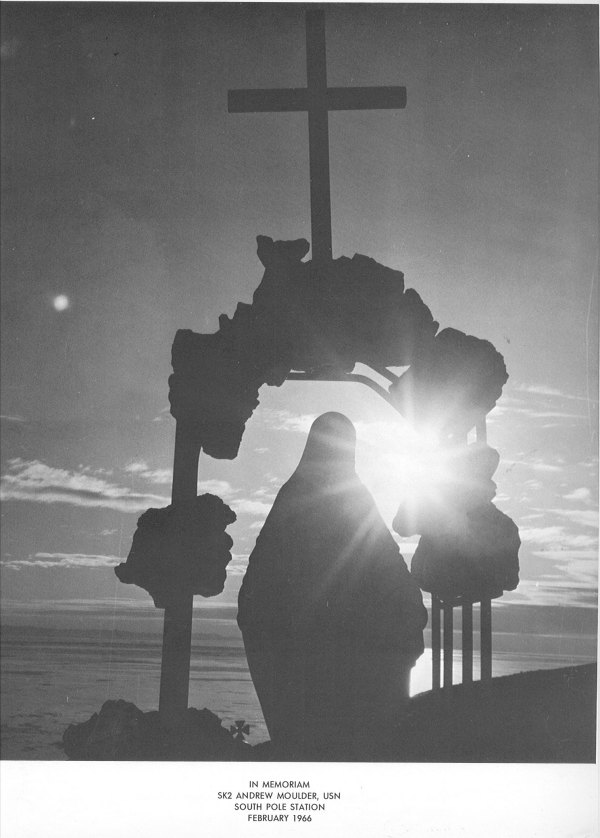 (the photograph is the Our Lady of the Snows memorial on Hut Point, McMurdo)

Below, a couple of cachets from that year, from an envelope sent to Moulder's wife: