South Pole Winter 2018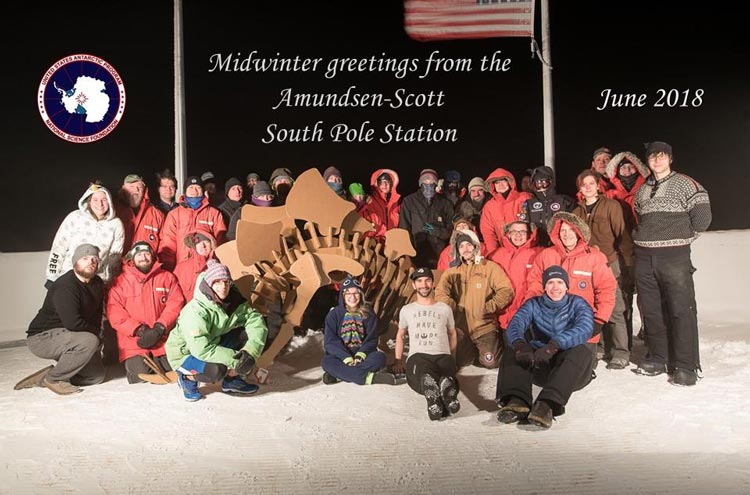 Above, the midwinter greeting card that was sent out to all of the other Antarctic stations.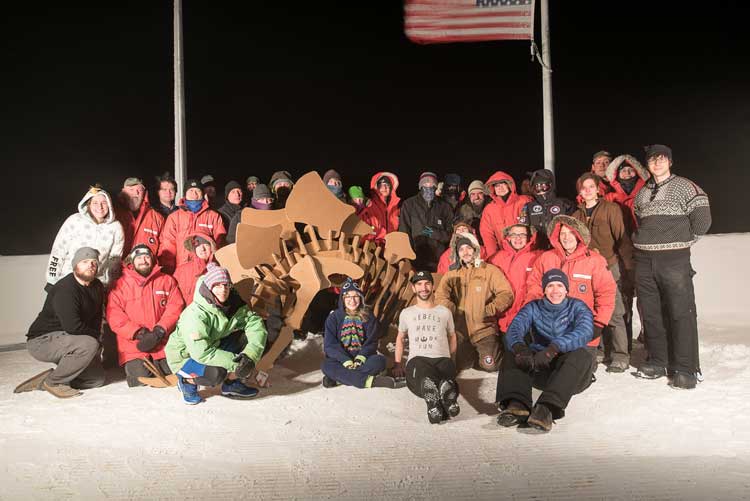 Here's a larger view of the greeting card photo, which was taken on the observation deck above
DA
by Johannes Werthebach. More than one cardboard dinosaur has been sighted at Pole this winter.
---
Here's the menu for the midwinter dinner, which was held on Saturday 23 June.
The awesome dinner was orchestrated by head chef Zeke Mills (who shared
this photo), with lots of help!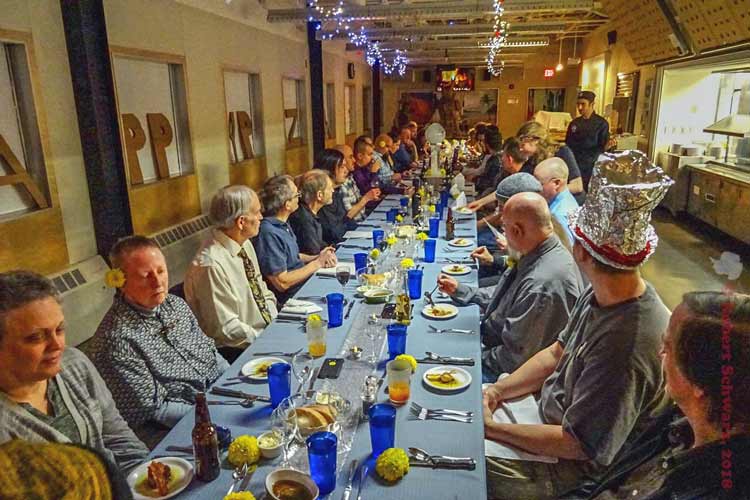 And here's Robert Schwarz's photo of the folks waiting for dinner.