The front of the Broyles' house in Newton. I've been here before but the last time was perhaps for a Thanksgiving weekend in the late 1980's. They had just recently finished a massive addition (2 stories with basement) on the back side, but the front portion shown here is mostly original except for new windows.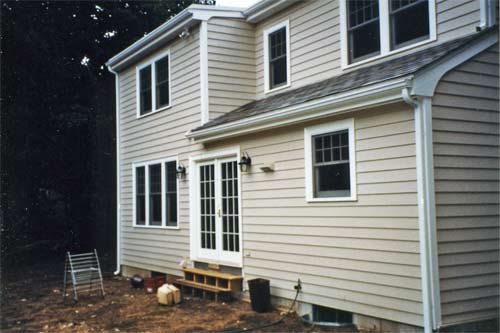 The new addition with wood siding and other features to match the original construction. The deck is still to be planned and built...

Debbie (Degan) and Marilyn in front of the garage. Sunday night the Degans drove down from Wilton NH and we had hamburgers grilled outside.


Myself (left), Mike, and Steve.
Friday and Saturday evenings Ted Urban (another Cornell '71 fraternity brother) and his wife Janet were around to visit with one of their sons, but they didn't get in any of these pictures..
Marilyn, Steve, Mike, Deb and myself. There are 3 Broyles children, and the Degans brought one of theirs along...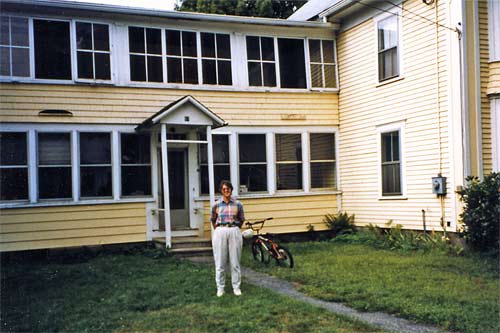 That night I drove back with the Degans to Wilton, NH (west of Manchester) from where I set out the next morning for a visit to Hanover, NH and a flight back to New Orleans. Here is Debbie in front of their interesting and recently renovated old house.