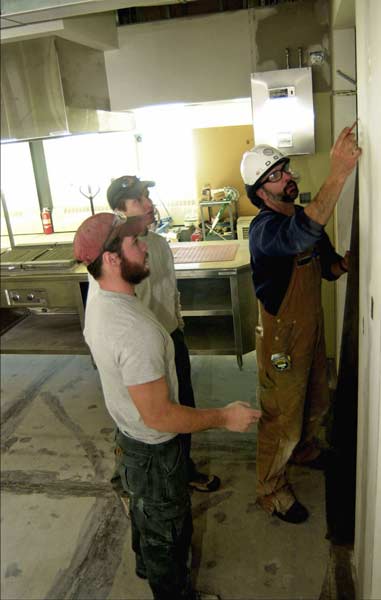 Carpenters are working on the wall in the kitchen area where the chill and freezer boxes are being installed, on 3 December 2002.
Photograph by: Melanie Conner/NSF/Antarctic Photo Library.
Caption: Jake Spencer, front, Ian Guptill, back and Doug Forsythe, at wall, work on the interior of the new elevated station at Amundsen-Scott South Pole Station.